The Future of Travel 27.8.20
Mark Phillips coming to you live from the cliff side overlooking the Rhone River in France (Aussie in France)
Each week Mark comes to you live to talk about the future of travel. Currently we are based in the Rhone-Alps where throughout COVID 19 and we have also based ourselves here because we are Australians who have moved to France taking up the French Tech Visa; that's another story altogether but for now let's stick to the future of travel convo.
What is covered in this Live chat:
The Future of Travel – 27 August 2020
???? Nomad Stays uptick in application
Azores
Mexico
Croatia
☀️Northern Summer almost over before it began
????️ Moves to extend Holidays and extend summer demand
???? Occupancy dropping off in Canada
???? The uptick from community infections around the world
???? Dancing banned in parts of Australia
???? 6-month jail terms for border breaches
???? Updates from Thailand and Indonesia to remain closed until 2021
???? USA quietly dropped it's border closures except for China
???? Reporting season for listed companies & government
???? 2 billion dollar loss by Qantas, more staff sackings
???? Nearly a billion-dollar deficit from act smallest
????️ A number of travel startups have pivoted out of travel
???? More recession coming
???? Also M & A activity up (mergers & acquisitions) Expect more M&A
????️Hipcamp USA buying Youcamp AUS
#workfromanywhere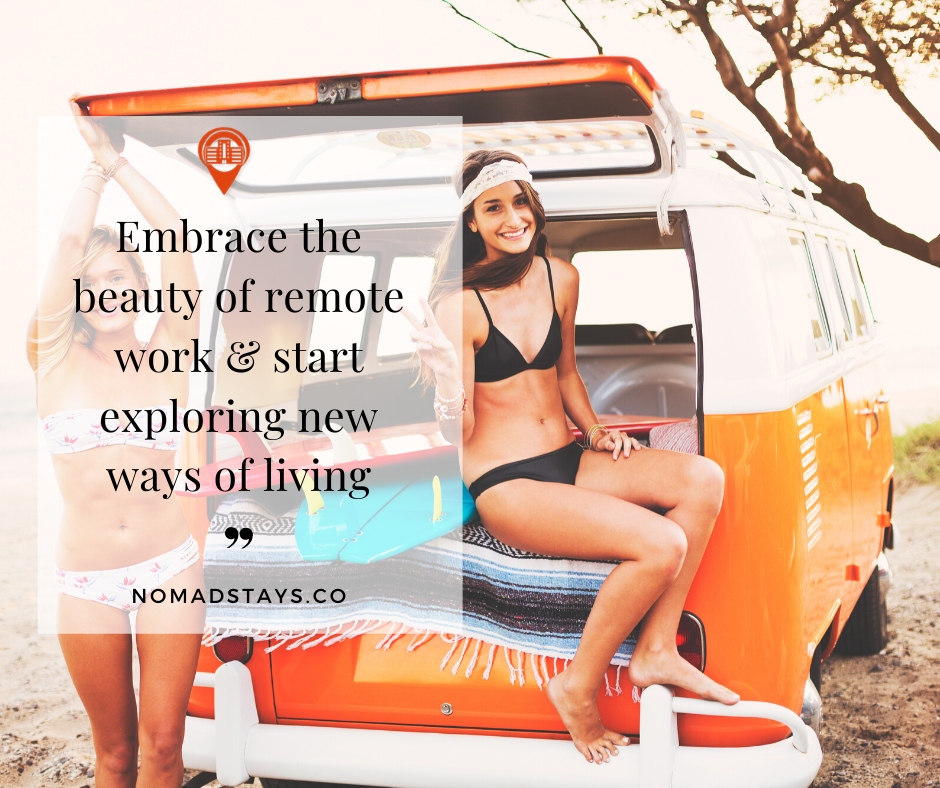 #whereisyourofficetoday with www.nomadstays.co
Become a member today and join in the fun!
Where to next?
Where are you heading next?
If you are looking for ideas then let us help you your can join our FREE community and share ideas and connect with other nomads.
We love to inspire travel and find the best places for nomads, freelancers, remote workers to hang out so if you want to suggest a stay to us in an off the beaten track place, Coliving, coworking and it's ideal for digital nomads we would love to list them for free.