How to Survive Lockdown As A Nomad
What do nomads do when they cannot travel?
To date, this experience of lockdown has been the most static time in my life. I can not believe I slept in the same bed for over a month at the time.
Before lockdown, How to survive this lockdown time as a Nomad and the people I meet. Other times I would move from place to place while going on constant adventures.
Today I miss being around the world, losing myself in new colours, different types of sunset skies, the smell of unknown spices around every corner just as it happens while walking around the Medina in Marrakesh.
One of the things I have noticed in the past year since I have been travelling less is that I started having to face so many things that I usually don't even see. Something that people with normal lives face all the time. That is when I realised I would probably never be able to give up my nomadic lifestyle. That space and freedom that it gives me is irreplaceable.
Do you also avoid normality?
Have you asked yourself, "Am I avoiding reality?"
If you are a traveller or nomad, you might understand. When I travel, I feel alive; I feel creative; I feel strong. At the moment, I feel overwhelmed by life. I decided to play with you the game of travelling without going out of the house.
So what do I do when I feel overwhelmed?
Plan the next trip
Ok, this is my favourite thing to do. Do you also get goosebumps when you are about to click BUY TICKET on an airline website?
I could spend hours looking at and reading about new places. I already feel the sparkle inside me just thinking about exploring them, try their food, know in depth their personality, imagining the smells and sounds in the air. Usually, I plan trips around waves and surf, but there are two places that I have wanted to visit for years, and I did not get the chance.
Do you want to know where? DO you want to dream together?
Well, here they are, two very different places: Bhutan and Iceland. Wow. Just writing them down on paper made me feel a sparkle inside my heart.
Let's start with Bhutan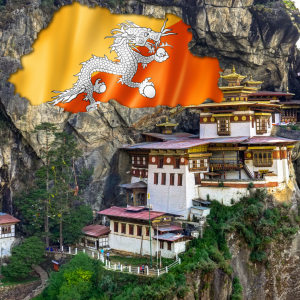 Do you know where it is? Bhutan is a landlocked country in the Eastern Himalayas. It is on the border of China to the north and India to the south.
Apparently, it is the happiest country in the world. I tried to enter it at different times, but until ten years ago it was not an easy country to visit. One day I even had the thought to walk through its borders when I was living in Nepal, but apparently, the idea was not that wise, according to Nepalis people.  I love this place as I am a Tibetan Buddhist student and lived for many years in monasteries with monks. I can still see the pictures of Bhutan in my mind's eye when I first opened a National Geographic article about this treasure island amongst our crazy world. That time I just said to myself, "I really need to go there one day". 
Shall we go?
The second place I have been planning to visit for many years to visit is Iceland.
The Land of Fire and Ice
But why Iceland? It's cold and empty and hard to surf.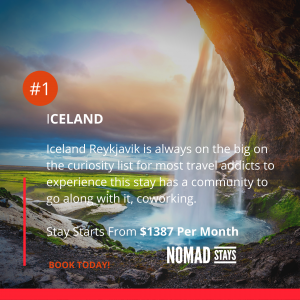 Well, do you remember the movie; "The Secret Life of Walter Mitty"?  (Click for context)
When I saw this movie the first time (I probably watched it twenty times by now and every time I get really emotional about it)
I was in Lyon, south of France, a charming river city that reminds me so much of Paris but in a smaller version. At that time in my life, I was there while my ex-husband was waiting to fix an aeroplane he was flying for a job, and I would spend my days reading, writing and watching movies. I distinctly remember sitting at the movie theatre when Walter Mitty (Ben Stiller) was sliding down an empty road with his longboard, and I thought, "wow, I want to go there and live there at least one month this year".
So, as soon I got back to the hotel, I started organising the trip to Iceland for the following summer, but just before I went there, the Vulcano on the island erupted, and I could not make this dream come true for now. The volcano I am referring to was Eyjafjallajökull 2010. Icelandic volcano eruption closed European skies. The Icelandic volcano Eyjafjallajökul erupted, sending a plume of volcanic ash over nine kilometres into the sky. The eruption was relatively small but its impact was massive.
Iceland's sceneries are fascinating so it is still on my top places to explore. Even just scrolling through Instagram and watching the Northern lights photography overwhelms my eyes and heart. This brings me to share and experience with you to so that your next travelling experience, for now, might just be in your back yard so to speak.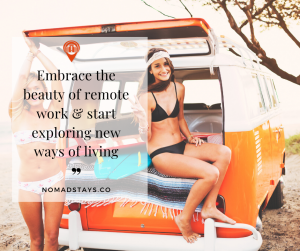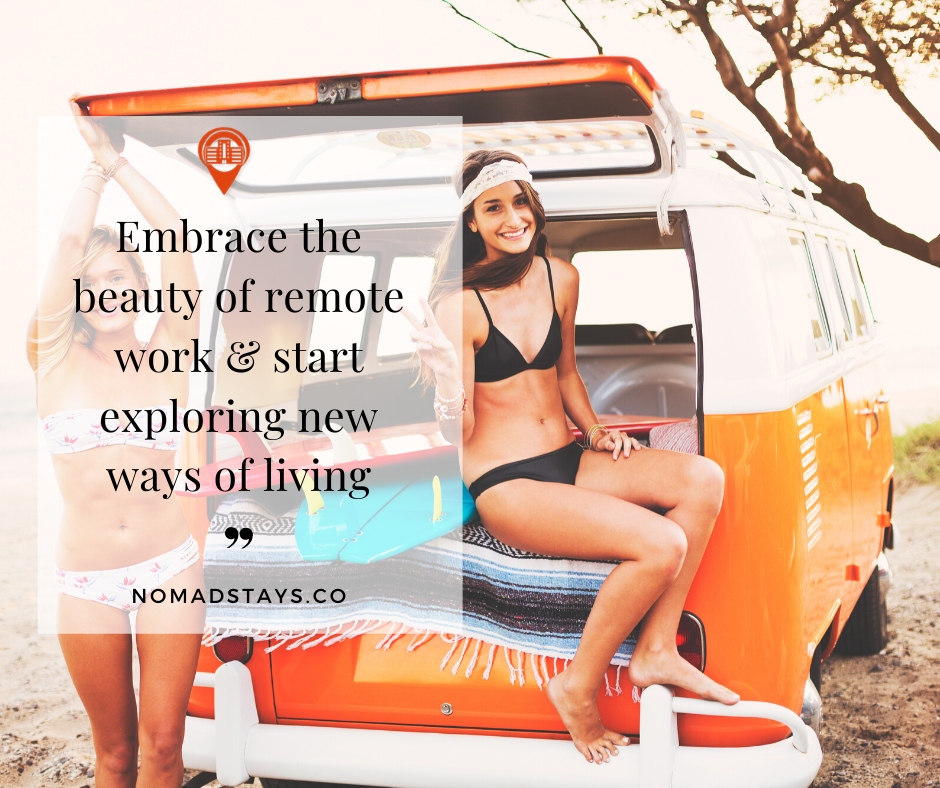 Explore your surroundings when travelling
Sometimes when we travel constantly, we miss out on noticing our closer surroundings. Lately, I have been exploring them, and it has brought so much value to where I am now.
I am talking about exploring your surroundings because a few years back, I had an enriching experience from my natal city. I am talking about one of the most visited cities in the world: Rome.
People come from all over the world to sightsee the parts of the ancient city, the secret spots. But the people who live there usually don't even know the half of it! Or they know it but are not bothered to wait in an endless line to enter the Vatican or explore the town.
A few years back when I moved back to Rome for a while after living in the US Virgin Islands and Australia, I decided to rent an apartment in the most ancient part of the city Rome: the Jewish Ghetto. I did not know that part so well, so I decided to spend a year there with no car and just walk and explore everything I did not know about my city.
And you know what? It felt like a completely different place than where I grow up. This is why 'exploring your surrounding' is the thing; we often just see what we want to see and what we are used to seeing.
If we open our eyes to something different, even where you are now, exactly there, on your chair, you can see something completely different as your perception and perspective of the present moment is what counts. Just try it out today and you will see how things start to change.
Go through memories and pictures of previous trips
We always look for the next place that we want to explore, we want more and so sometimes we forget what amazing things we have done in our lives, all the places we have visited.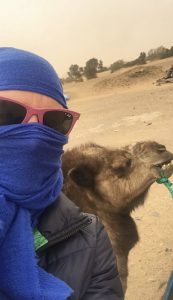 Just scrolling through my pictures on my smartphone, I visited half of the world in one hour.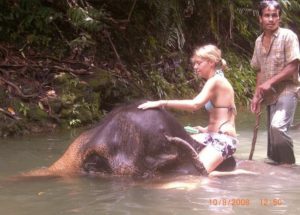 I found some pictures of when I was modelling in my twenties in Los Angeles; swimming with elephants on a remote island in Thailand, having dinner on the Mekong river in Laos, surfing in Australia. Even walking through the Sahara desert between Morocco and Senegal in a sand storm, volunteering with orphans in Nepal. And driving through Arizona to shoot Yoga videos. I am reminded of exploring Costa Rica, drinking fancy drinks on top of a skyscraper in Milan, watching Mamma Mia (the musical) on Broadway, spending my birthday in the same suite in Manhattan where Ernest Hemingway and Lisa Minelli used to party together.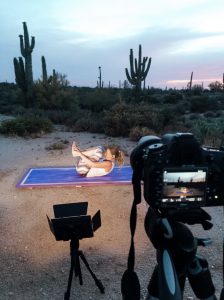 This list could go on forever.
They say "collect memories, not things". This is the truth.
I realised I have been collecting memories throughout my life.
So, if you haven't done it yet, start immediately, start collecting your memories with people and through places, even really close to you. In my eyes there is nothing more important than that.
Be happy now
Today I woke up and realised that I live in a beautiful place:  As I drove around looking for some waves at first light, I thought about how lucky I am.
Life is a matter of choices. Each of us has chosen (even when we not choose) the life we ​​are living now. I have chosen freedom, nature, peace, adventure and the ocean. Every day, since I had decided to go in that direction, I made choices, and I aligned myself with that reality that I wanted to create. Never give up dreaming and travelling.
Final thoughts to share
Today I want to inspire you, to wake up every morning happy and free to choose, surround yourself by people who fill your life with beauty. I am so grateful for what I have, that I know for sure that you too can reach your happiness through your adventures, whatever they are. And when you travel with this awareness, your eyes will see the real wonders of the world.
Three key things to take way and start today:
Take the time now that we have to be still and create that movement inside of you
Plan your life experiences
Choose where you want to be next
And be happy now! With this the world will start to have brighter colours and your heart will begin to sing. Good luck with it, and see you somewhere in the world.