Tips For Solo Traveller to Explore Russia-
Tips to Explore Russia as a Solo Traveller
Russia is a great place to discover, to live, to travel, to explore, to work in and to simply be in…
Yet, is still not very known ad popular among a lot of travellers and Digital Nomads. In this article, I share my experience of living and working as a freelancer in Russia around how to travel in Russia as a solo traveller.
Rusia or commonly known as "the Russian Federation" it is the largest country in the world spanning over 17 million square kilometres over Eastern and Northern Asia. It encompasses more than one-eighth of the Earth's inhabited land areas with a population of 144.4 million people.
When Travelling in the cities like Moscow and St Petersburg some people might find it is not cheap and might be a bit of a shock to the wallet if you are going to a tourist destination and as a foreigner. you might discover you are paying up to 10 times the price as a Russian for museums and other institutions so if you are a student it is worth flashing your student card to get a discounted price. That's according to the Lonely Planet article!
However, my experience is different as a seasoned traveller rather than a tourist or short term tourist. The time, I have spent in these cities, I have found I am able to go to the more local hangouts and avoid the tourist jaunts and follow my nose to the more cultural everyday experiences. I am not there to be a tourist I am there to absorb, learn and observe the culture and deep dive into its complexity, landscape to have truly meaningful experiences. That's the difference between travelling slowly as a nomad and travelling as a seasonal tourist.
So let me take you on a quick travelling solo in Russia journey of things to know. There is a lot so I hope you can digest it all and it's not your average list of tips it's more informative from one nomad to another.
Пойдем   Let's Go!!
To travel Solo in Russia is simply great and it will gift you with some of the best memories, friendships, travel experiences you can dream of.
Learn the basics of the language and the Cyrillic alphabet. English is well spoken among young people in big cities but not very much used at all.
Get a sim card, it is easy and cheap. You can find them in the airport on arrival or any phone carrier shops, there are many in every town, just need your passport and immigration card.
Bring your own cutleries/ container/ water bottle. Russia is not sustainable in getting rid of their rubbish so… tray to not produce even more!!
Get Lost, Travel Slow & Best time to be in Russia
Explore small cities and villages, hop on and off trains and explore less known areas.
Go slowly, when you move and when you make friends. Russians are extremely friendly but they need few minutes to days to trust you and open up. Be patient
Use public transportation, especially trains, it is easy to book through the railway app, very good value for money, safe, relaxing and it will allow you to explore Russia slowly, km after km. You will also have the opportunity of talking to locals and make friends.

Experience the winter. It is not for everyone but it is the key to learn about Russian cultural behaviour and way of living and thinking.
Live the summer! Russians will spend outside as much as they can on their warm days. From May to September is the best time to be in the country. Winter is harsh but it will have a huge impact on you and it will make you understand a lot about the culture. Summer is the best time to move around, especially in the North of the country with 24 hours light long days!
Eat, drink Tea and Share
A lot of traditional dishes have dairy or meat products in but it is extremely easy and satisfying to follow a vegan diet. Here are some little tips about what to expect when in Russia and how you can have the best experience. Throughout the global glitch of 2020/2021 I have spent over a year in Russia exploring and spending time enjoying the culture and working remotely as a freelancer. I love to go off the beaten track, that's my thing and I always curious about different cultures.
     
Be polite and respectful. Russian people are extremely polite and well behave, when they speak and when they act.
Tea is the main drink here. Coffee is found everywhere but in houses and family tea is the favourite and you will spend afternoon and evenings drinking it
Get ready to spend a lot of time around kitchen tables, talking about life, friends, travels, work etc, drinking tea and eating nuts. See this related blog: Try to follow a more sustainable diet
A tiny peek into the essence of Russia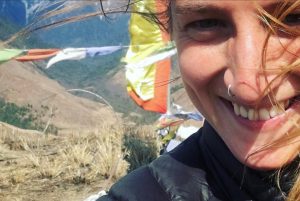 Russia is a federal republic divided into 81 (I think) objects, some of them are republic (where different ethnicity are living) others are called oblast. Russia is diverse. Extremely diverse. Observe and learn the difference from one Oblast to the other.
Be patient with bureaucracy and remember the basic rules and laws about your visas, paperwork and what to do and not do. Russian bureaucracy is…. slow, confusing and can be frustrating. Be patient if you have to deal with it.
Russians love when you talk about their country and when they realise you know something about it, especially the language.
Know a bit about the history. The country is still very attached to its past. The youngsters are changing things but there is still some pushback. Russia History is not only the Soviet time, learn more about what happened before you go.
What to Pack…
Pack for many seasons. Weather changes quickly, summer are short but extremely hot in the South and still cool in the north
Pack lightly, it will be easier to jump on and off trains. Travelling is about experiences to collecting excess stuff so, travel light.
Bring a tent with you. Going camping, even alone is a great experience. It is easy, accessible and very safe. Trains will take you everywhere and it is very easy to find a nice spot to pitch your tent and live the nature.
What About Getting Around…
Hitchhiking is safe, easy and very very popular in the country! Give it a go.
Taxies are cheap, taxi drivers are friendly, polite and honest. It is very safe to move around as a woman, even walking around at night. Of course, keep your eyes open on the area and people but do not be afraid.
Russia is not only ballet, opera and Tchaikovsky (even though you should definitely educate yourself on those). The contemporary music scene is very active and alive with concerts, events and festival taking places very very often in main cities.
Visit Saint Petersburg is young, active, arty and extremely alive in every season, makes it a perfect spot for a solo digital nomad or traveller.
Here is another thing to keep in mind…
Some men won't shake hands with girls in the group but only with other men. Do not get offended and make a scene. It is not discriminatory to women it is just a 'brother's connection' gesture.
If you are looking for a place to start your journey in Russia to stay check out Nomad Stays.
Explore More
Russia is a place that needs to be discovered, understood and experienced deeply. Do not judge from the first impression, people, places, ideas…. Russia will make you fall in love with 'her' slowly, the longer you spend there, the more you will understand and suddenly you will realise you are in love with 'her'.
There are hundreds of point interesting points to discuss being here as an Italian Freelancer in Russia. Just being, moving around and living in Russia and its 'Russianity'.
It is a unique place in the world, it is magic, harsh, honest, arty, melancholic, green, diverse, lovable and 'hateable, it is difficult and easy at the same time. Sometimes you love it deeply and sometimes you want to run away from it, but it will grab you with intensity and passion and that's, in my opinion, is the best you can dream of from a life experience.
Connect with and follow Alice Here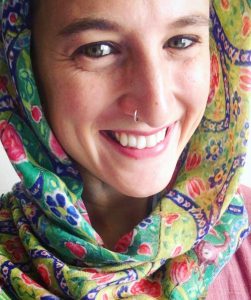 With Love From Russia Alice Pontini
MEET ALI!
Freelancer, Tour guide, Italian digital nomad currently in Russia for a year and who knows where to next!. Nomad Stays is proud to have her as part of our team managing Pinterest and Newsletters to the nomads giving you insights on the latest at Nomad Stays. As a nomad herself and extreme adventurer and solo traveller who better to give you these insights.
She is 'best' above 2000 meters altitude, she owns three T-shirts and thirty pairs of earrings. She tries to learn languages with pretty alphabets and she never picks up hot mugs by the handle.