Exploring South India as a digital nomad
Exploring more of the off-the-beaten-track places is what a digital nomad lives for, and south India is a must-experience for the adventurous ones.  The lush surface of southern India is made up of swaying palm groves, rolling emerald hills, and peaceful backwaters, but delve a little deeper and you'll find a region of charming people, historic religion, and beloved food. It would be like assuming that all Indian cuisine is korma if you believed that South India was solely comprised of Kerala. You're losing out on a lot of delectable pleasures, including the mountains of Karnataka, the temples of Tamil Nadu, the beaches of Goa, the magnificent temples hewn out of the rock at Ajanta and Ellora by Buddhists, Hindus, and Jains; the palaces, tombs, forts, and mosques built by Muslim rulers in the Deccan; the inspired Pallava sculptures and colossal Chola temples of Tamil Nadu; the mysterious remnants of the Vijayanagar capital at Hampi……so much more.
Some of the best tourist places to visit are:
Ooty, Tamil Nadu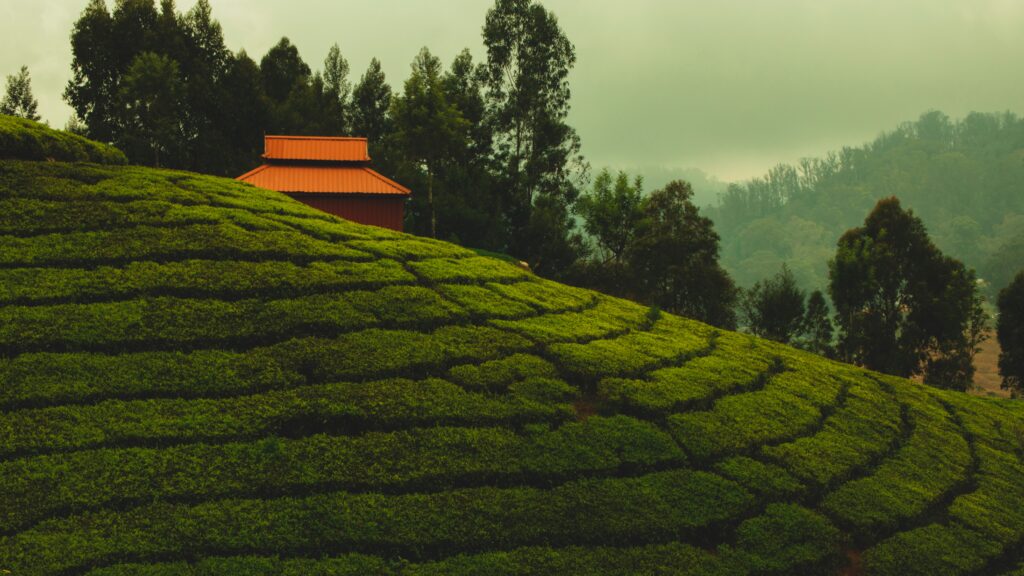 Ooty, known as the "Queen of Hill Stations," is unquestionably one of South India's most visited destinations. It is a great option for summer vacations because of the beautiful weather. Ooty, a picturesque town in Tamil Nadu's the Western Ghats, is situated in the Nilgiri range. Take a stroll among the lovely gardens, lookouts, and trekking routes. It's fantastic to go boating and have a picnic by the lakes. Chocolates produced at home are a local treat that you should not miss. Ooty is a revitalising retreat from the frantic metropolitan commotion.
The closest airport is Coimbatore airport which is 95km away.
Munnar, Kerala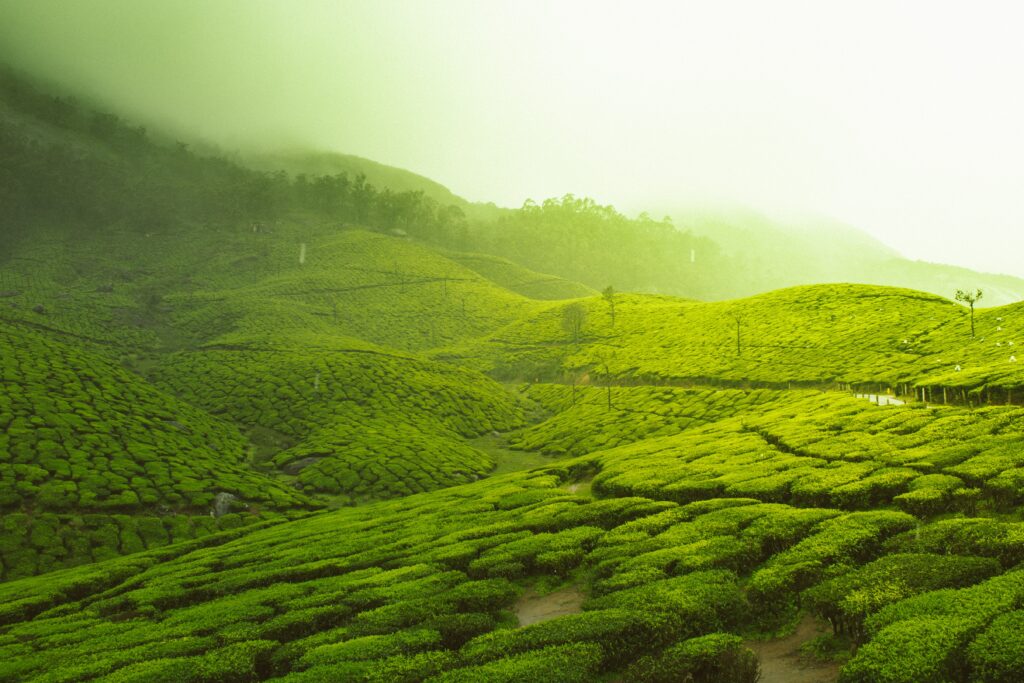 One of South India's most stunning and well-known hill resorts, Munnar is also one of the most romantic locations on earth. The Western Ghats hill town is surrounded by lush tea farms, picturesque waterfalls, foggy hills, and breathtaking lookouts. You may observe the tea being gathered and processed while strolling around the tea gardens. Additionally, visit the Eravikulam National Park and Anamudi Mountain, South India's highest peak, for some exploration. Take part in experiences like camping and hiking. And don't forget to sample some locally made chocolate.
The best way to get to Munnar is by car. The closest airport is in Cochin, which is located 125 kilometres away, while the closest train station is in Aluva, which is 110 kilometres away.
Coorg, Karnataka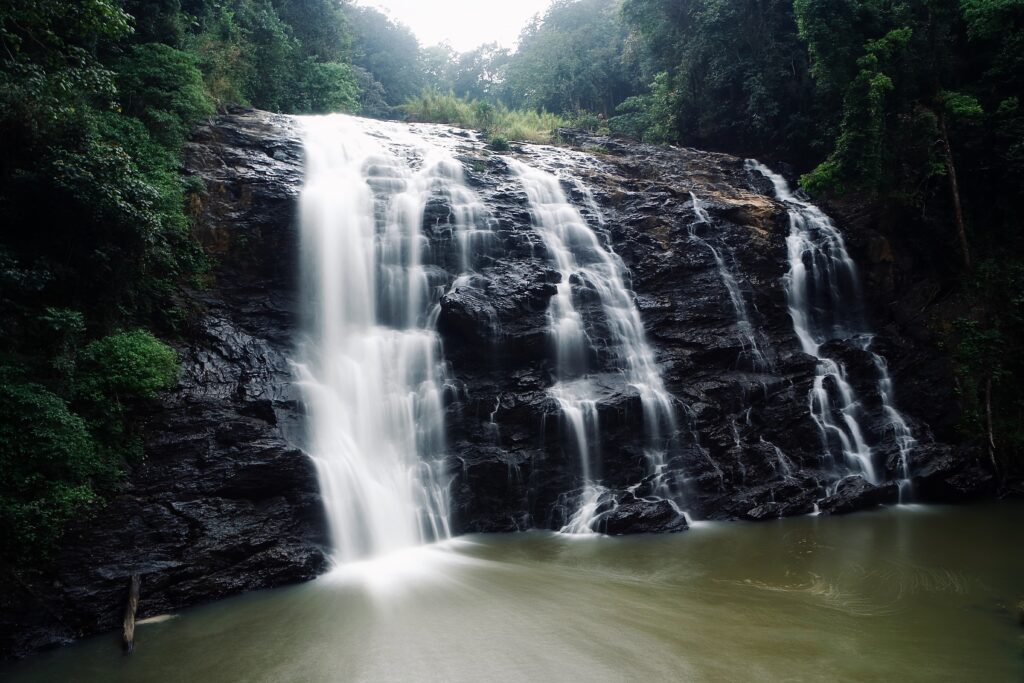 The picturesque hill town of Coorg is located in Karnataka's Western Ghats. Mountain summits are covered with clouds. A calming symphony is produced by the thundering waterfalls and the cries of nature. Investigate the paths that go to the highlands and the Brahmagiri summit. The thrilling Dubare Elephant Camp is a wonderful location to see these endearing creatures. The attractiveness is further enhanced by coffee plantations, unspoiled forests, and picturesque hamlets. In Coorg, there are several things to do, like picnicking by waterfalls and wildlife excursions. It deserves to be called one of India's top summer holiday spots.
Mangalore Airport, the closest airport, is 160 kilometres distant. The closest railroad station is Mysore Junction Railway Station, which is about 106 kilometres away.
Araku Valley, Andhra Pradesh
One of the finest spots to visit in South India in the summer is the Araku Valley in Andhra Pradesh, which is stunning and undiscovered. Given that the valley is well-known for its coffee farms, it is a Mecca for coffee enthusiasts. Enjoy the premium "Araku Emerald," India's first brand of organic coffee farmed by a tribal community. In the valley, which is home to a variety of tribes, you may visit the locals and spend a few days in South India's rural heartland. This valley is surrounded by intriguing hiking opportunities, making it the ideal escape from the city's bustle.
The closest train station is at Araku, while the closest airport is at Visakhapatnam.
Kodaikanal, Tamil Nadu
Kodaikanal, a picturesque hill town in Tamil Nadu, is one of the most stunning locations in all of India. The name of the place means "the Gift of the Forests." The hill town, which is blessed with stunning vegetation, is one of the greatest places to spend the summer. There are interesting waterfalls to discover, lakes to boat on, and lovely pathways. It's interesting to see the temples and museums. A really magical occurrence, the Brachem Spectre, takes place on the picturesque Coaker's Walk. If the light is coming from the appropriate angle, picture yourself with a rainbow halo.
Due to the abundance of luxury coaches, private taxis, and state buses operating along the route, Kodaikanal is easily accessible by road. The closest airport and railroad station are in Madurai, 120 kilometres distant.
The pulsating cities of the south are the heart of a nation that sometimes veers firmly toward traditionalism while yet moving quickly into the 21st century. Southern towns are fantastic for shopping in bustling marketplaces, soaking up local history, and indulging in India's more stylish side – from arty coffee houses and trendy boutiques to an explosion of hipsterized microbreweries and cocktail bars. These cities range from obnoxious Mumbai and more sophisticated Chennai to ancient Hyderabad, IT powerhouse Bengaluru (Bangalore), and lovely, colonial-era Kochi (Cochin) and Puducherry (Pondicherry). 
Events are Festivals
India is known for a variety of festivals and celebrations. Starting with God's own nation, Kerala, moving on to the dynamic culture of Tamil Nadu, the well-run computer parks of Karnataka, and finally, the variety of Andhra Pradesh – some of the well-known festivals are Onam, Pongal, Ugadi, Thrissur Pooram, Mysore Dasara, Vishu and so many more.
Delicacies
The incredible gastronomic diversity and myriad eating alternatives in South India are adventures in and of themselves. The foundation of South Indian cuisine is made up of huge papery dosas (savoury crêpes) and fluffy idlis (fermented rice cakes), two of India's most well-known and traditional mainstays. Mouth-watering Mumbai is India's leading culinary hotspot, offering everything from gourmet cuisine to street food from a hole in the wall. Everywhere you go, the ubiquitous South Indian kaapi (filter coffee) keeps everything running. Kerala's coconut-infused seafood is the stuff of legend. Goa's spicy, Portuguese-influenced cuisine is scorching imaginative fusion at its best.
WHERE TO NEXT?
Looking for the next destination to relax and work? Why not choose one of the places in South India and relax amidst nature while still being connected to work.
Written by Arathi Shivaprakash. Arathi recently graduated from university in the UK and is from south India and knows its true beauty first hand and is a passionate, curious explorer. This blog was Arathi's contribution while working as an Intern for three months at Nomad Stays.