Eight (8) Fascinating facts about Bali for digital nomads!
Most of us get an image of Bali in mind when we hear about Tourism in Indonesia. Even though It is a country having more than 17000 islands, Bali is a place that rightfully represents them all.
If you are fond of exotic beach life and spending your Remote Working hours at the corner of the sea, Bali is definitely worth your attention to live a Digital Nomadic life.
No matter you are a digital nomad or a regular tourist, Bali; The Island of the Gods will definitely mesmerise you with its beauty and countless activities to explore.
In this blog, you will get to know EIGHT (8) Fascinating facts about Bali.
1) BALI Indonesia's recent Digital Nomad Visa will let you live tax-free for 5 years!
After the covid-19 pandemic, many countries realized the importance of having remote workers in their economy and offered Digital Nomad Visa.
Indonesia also introduced its Digital Nomad visa recently which will let remote workers from around the world stay and enjoy Bali for five years!
But what makes Bali unique is that It allows them to live tax-free and enjoy the spectacular beaches with an inexpensive lifestyle.
Visit Nomad Stays Instaguides to explore the latest Nomad Visa opportunities around the world!
2) BALI has a lot of Water sports activities.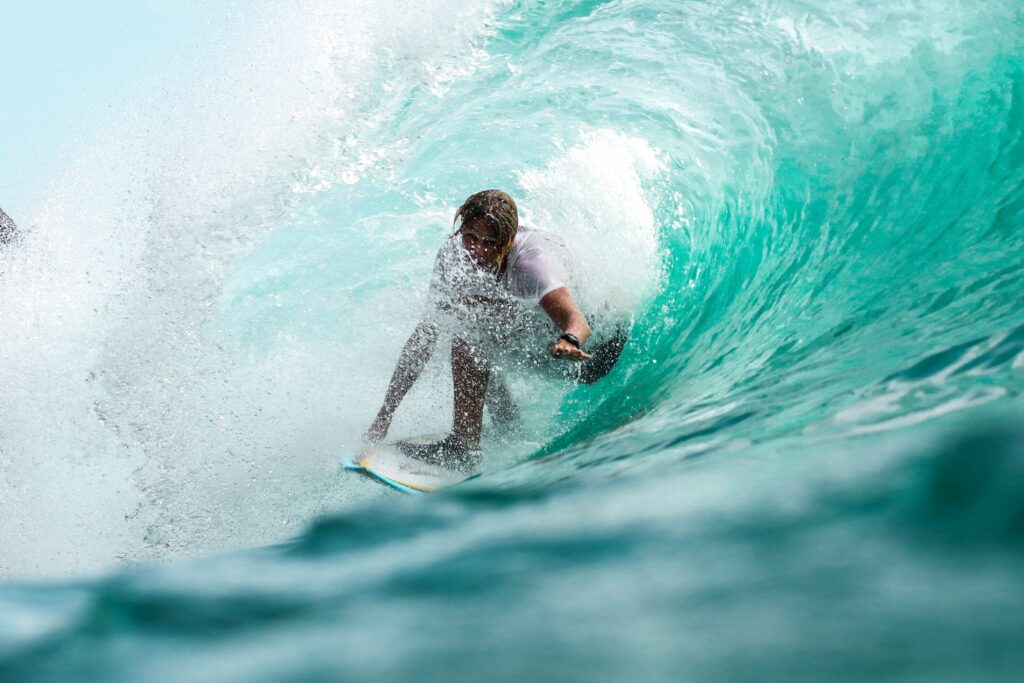 If you are an Aquaphile; someone who loves water! Bali has a lot to offer you, or perhaps you just love adventure and exploring new cultures while coworking, surfing and living your passion. What ever it is Bali has the landscape the seascape and the culture to keep you hungry for more. 
Bali attracts alot of digital nomad for the weather, the surf the mountains and afforability. Here are just some sports you can enjoy in Bali readily.
Jet Skiing,

Surfing, 

Scuba Diving, 

Kayaking, 

Parasailing, 

River Rafting, 

Kite Surfing, 

Fly fishing,

Underwater scooter, 

Sea walking and whatnot!
You name it, Bali has it! How many of this list have you explored so far? Love to hear your comments below!
WHERE TO STAY: Want to know where to stay as a digital nomad? Check out the options for nomad Surf Life, to explore similar stays around the world. 
3)Bali has a religiously rich culture
Bali is called the Islands of the Gods for a reason. The majority of Hindus, Buddhists and other polytheistic religions make it culturally rich!
It has religiosity inborn in its culture. If you are more into the cultural exchange, you will have many temples to explore and observe!
Not just that, you will also find the richness of culture in every aspect of their routine,
Bali has Balinese as a separate language.

Every Thursday they wear traditional clothes, 

It has three calendars solar, lunar and Pawukon. 

It has a UNESCO World Heritage site known as "Subak"

Balinese people make daily offerings known as Canang Sari.

One of the most culturally rich aspects of Bali is its traditional Dance 
4) Monkeys of Bali Island are ill-mannered, better watch out!
Even though Bali has a famous "Monkey Forest in Ubud", where you can see these naughty creatures playing all around. BUT, Monkey Forest is not the only place, you will find monkeys in almost all neighbourhoods in Bali!
As a digital nomad, you better watch out because they love to snatch electronics and snacks! So watch out for little monkey hands. They are such curious little critters and sun to watch. Bali is full of interesting things to explore, so there is never a dull moment.
Visit Farm Stays to explore relevant stays around the world!
5) Bali has a variety of FOODs!!! 
No matter whether you are Meat Lover or a Vegan, Bali won't disappoint you with its food!
If you are a carnivore, you must try Bali's BABI GULING!
It is a lump of roasted pig meat, flavoured with a spicy paste called " base gede" mixed with turmeric and served with satisfying Coconut water!
For vegans, Ubud is no less than a HEAVEN with fresh coconuts sold on the beaches fresh seasonal Tropical fruits and incredible fresh salads. But also be warned there is a thing called Bali belly.
Next to food, contaminated water is one of the most common causes of Bali Belly so here are so ways to reduce your risks of ingesting contaminated water. Avoid: Ice in your drinks, Eating foods washed in tap water, brushing your teeth from the tap and getting shower water in your mouth and eyes.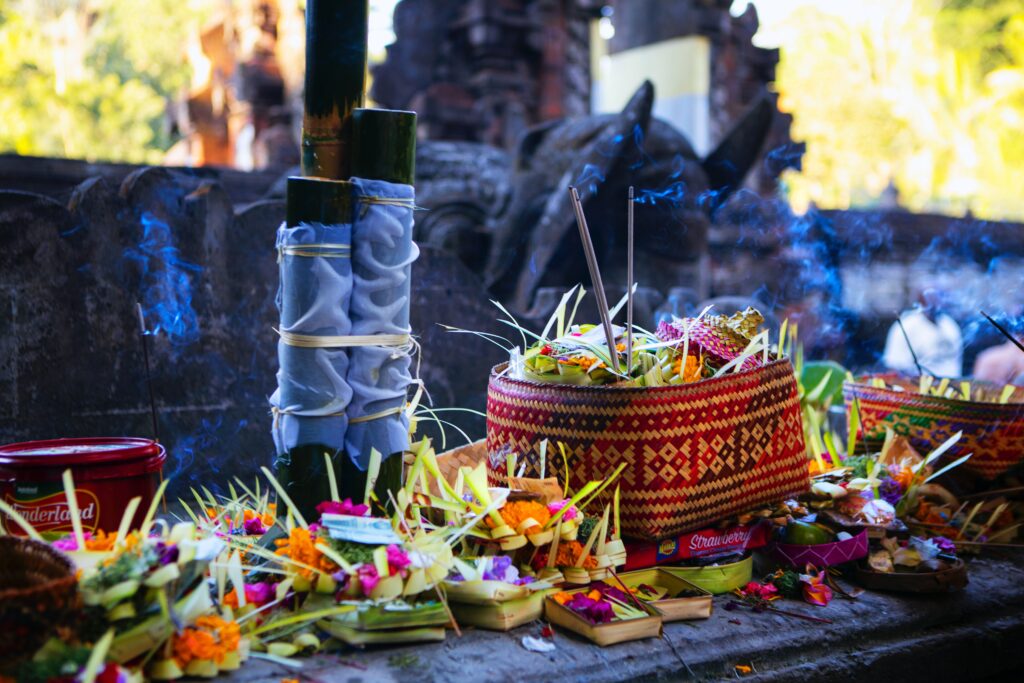 You can have a variety of Vegan food options around the central town of Ubud in Bali.
Either you like ready-made cooked Vegetarian options or raw Organic food!
The vegan market will tantalize you for sure!
6) Bali has active Volcanoes!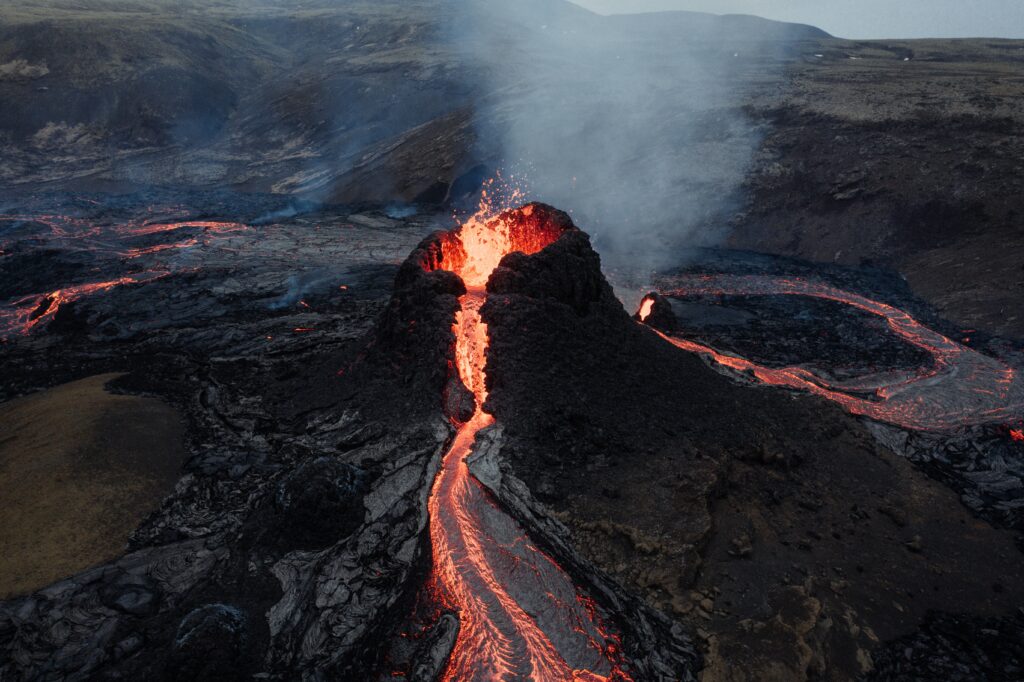 Gunung Agung and Batur are two tall mountains on Bali island having active lavas inside!
They occasionally make some noises to warm the hearts of residents and tourists!
Trust ME! Volcanoes are definitely as much scary as you see them in movies, cartoons or anime!
7) OFF THE BEATEN Track options for Nomads!
There is no doubt in the fact that Bali gets overcrowded since It receives more than 6 million tourists. If you prefer living close to nature and dislike crowds, this fact can become a downside for you.
Don't worry, Bali also has got an "OFF THE BEATEN TRACK" option for you too in the WEST!
Western Bali is not overcrowded and free from pollution and extra commercial development!
Check out OFF THE BEATEN TRACK Stay options available at Nomad Stays.
8) Paradise for MASSAGE LOVERS!
Do you often get tired of over-working in front of a laptop screen as a digital nomad?
Bali got the perfect solution for you, It has the highest densities of SPAS in the world which means you can find a Massage Parlour/ Spa at every nook and corner of the area!
It's going to be a perfect opportunity to relax the pressure points through traditional Indian and Chinese-influenced massage techniques!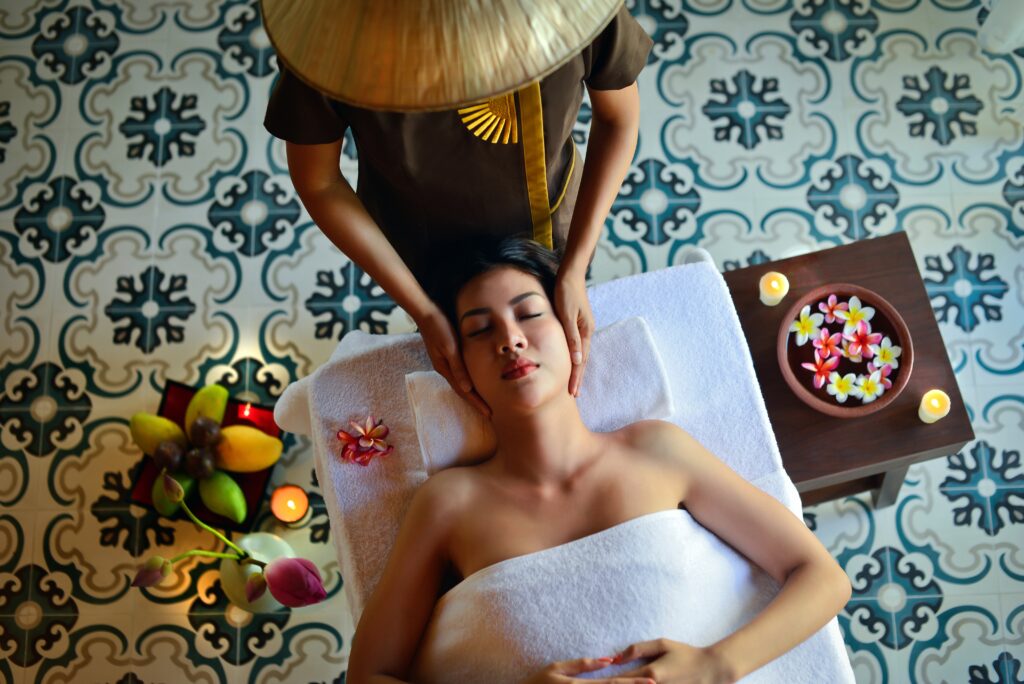 WHERE TO NEXT?
Explore Nomad Stays to find affordable stays worldwide to enjoy Nomadic Lifestyle.
This Blog is written by Sadaqat Ahsan, an intern at Nomad Stays, passionate about Travel and Nomadic Life.