Work and Wander: The Secrets of Running a Business from Anywhere
The Secrets of Running a Business from Anywhere
There's no denying that the coronavirus pandemic has changed what it means to be a worker, employer, and business. In just two years, even the most conservative and risk-averse fields, like law, have made the switch to working from home. And why wouldn't they? Remote work set-ups aren't just safer for employees' health, but it also frees up time that's better spent on anything that isn't commuting.
Which is why it's strange that it took us this long to work from home. Documentaries from as far back as the 60s were already dreaming of a future where computers let you do "normal business activities without ever going to an office away from home". What they failed to consider was that computers could be small enough to fit in a bag, like a laptop, or in the palm of your hand, like a smartphone.
They also didn't imagine that you didn't even have to be at home.
These days, not only can you pack your entire career into a suitcase and take it with you to Bali, you can bring your entire company too. If you haven't considered running a business from anywhere in the world before, it's time to think about it because it isn't as hard as you think. 
What Are the Benefits of Running a Remote Business?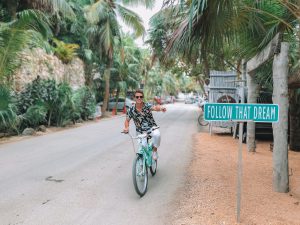 1. You have a bigger talent pool to choose the right people from
While running a business isn't impossible or as hard as it seems, it's important to remember that you're still a business owner. Yes, even if you're sipping mimosas at work.
No matter how good you are, if you plan to scale your business, you're going to need help. This is where running a business remotely shines best. Because your business is remote, boring things like travel times and living costs won't bog down your ability to find the right people. You're a global business and you can hire workers from anywhere in the world!
2. The overhead costs are low.
If you're working at the beach, your team probably is too. Aside from having to worry about spilling coconut juice on your laptop, there's really no drawback to not having an office. Traditional businesses that still use office buildings have to pay rent or spend money on building an office on their own land. If you chose to run your business remotely, you won't have to do that. This leaves you with more money to go around for hiring, marketing campaigns, and purchasing merchandise so your business grows faster.
3. You'll have more energy for the stuff that matters
Other than the practical stuff, having a fully online business leaves you with more energy for what really matters in life. Even if you're in the position to think about becoming a business owner now, there was probably a time in your life when you were just a regular employee who had to come into the office for 40 hours a week. Remember how tired everyone seemed despite the fact they're all sitting at desks anyway?
Offices, and monotony in general, are bad for your mental health and add unnecessary physiological stress. When you start running your business remotely, you'll start to feel more energized and engaged in your personal life and creative pursuits. Plus, you'll have the energy to do the next thing on this list. 
4. You're free to travel
This is probably what the Gen Zers reading this are most excited about. Becoming a digital nomad, whether as a business owner or a remote worker, is an ideal lifestyle for the youngest generation of workers. You'll get to enjoy your youth while growing your remote business! Gen Z also has the unique advantage of being digital natives. Staying connected 24/7 is practically second nature so the transition to being a remote business owner is smoother.
If you aren't young enough to be a Gen Zer, though, don't worry: experience is its own kind of advantage. The free-to-travel aspect of running a business remotely will be more valuable to you. Think of it as enjoying your retirement years without actually retiring and having knees that can still handle a hike.
Besides, for the non-techy people out there, the gentle learning curve of tech these days will give you a good dose of mental stimulation.
If all of that sounds great to you, then it's time to draft up plans for your adventure-friendly business. No matter which line of business you chose, though, here are a few things to keep in mind to make sure that your business can succeed.
Secret Ingredients for a Successful Remote Business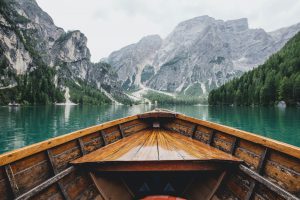 1. Hire the right people
Knowing that you can hire people from anywhere in the world is useless if you don't know how to hire the right people. Note: I said, "right" not "perfect". Just because there are a ton of potential team members out there doesn't mean they're going to find you or that you're going to find them. While you're waiting for the mythical perfect worker who never takes days off and can do everything you can think of, the tasks you want them to do are going undone. Time is money. Sitting on your hands means you're losing money.
Make sure to look for candidates who have the skills you actually need and have enough experience. If the job can be done as long as the person doing it is familiar with the tasks, there's no need to wait for someone with X years of experience. Additionally, drop the other corporate habits. Job doesn't need a degree? Don't ask for one! Look for skills and a history of good work results instead. Who knows? Maybe the right person for your team is a skilled newbie who just needs a chance. 
2. Set clear guidelines
Establish a clear hierarchy and processes for everyone to follow. This doesn't mean you should scare people into a strict corporate style hierarchy. Just let everyone know who they can talk to when they have clarifications about their tasks, suggestions or paperwork they need to get approved, or they want to give a heads up about needing some time off. Not only does it make things easier for them, but it makes running the business easier for you since all you have to do is talk to the next person under you.
As for processes, you're going to want to write guides. How do you want work done? What do the people doing the work need to keep in mind? How long do you expect the work will take them? Of course, this always depends on the nature of the work, but having a document that everyone can reference reduces time spent asking questions, answering questions, and running around like a headless chicken while those questions aren't addressed. Your process guidelines are for your reference too as it minimizes disagreements because let's face it, there's always a chance of miscommunication when stress is high.
3. Keep your team connected
This is one of the main challenges of running a business remotely. When you look for guides on running a business from anywhere in the world, most of the time they'll just give you tips about using Skype or Slack. While these tools facilitate communication between you and your team, you need to think of how to get the individual members inside your team to feel connected with each other. This encourages everyone to volunteer ideas that can benefit your business. Besides, it also makes them more inclined to collaborate and help each other, and therefore your business, especially when you aren't around.
Organize regular meetings, be professional but friendly, and develop a culture with your team that's receptive to its members' cultures. 
4. Don't forget the legal stuff
No one likes bureaucracy, but if you want to run a business while you're chilling at the Louvre, you need to make sure your paperwork is in order.
There are multiple ways for you to organize your business. If you register as a sole proprietorship, you'll have sole control over your business. Be warned, though: a sole proprietorship doesn't have a separate juridical personality. This means that, legally, you and your business are the same people so you'll have to answer for the business' liabilities.
If that's not your style and you're running your business with another person, you can start a partnership instead. Take the time to research the difference between different types of partnerships.
Another common way to organize a remote business is to register it as a limited liability company a.k.a an LLC. Unlike a sole proprietorship, LLCs typically have a separate juridical personality. Legally speaking, if you have an LLC, your company isn't you so you won't get your personal assets dissolved if your business goes bankrupt. 
That said, the legal technicalities of running a business differ from jurisdiction to jurisdiction.  Please speak to a lawyer. 
Keep all that in mind and you'll have the building blocks for running a successful remote business. Good luck! 
Where to next for you?
See you on the road somewhere in the world. Over and out Runar Thor.
Meet Runar Thor
"A Little Bit Human is a progressive life magazine born out of a need to cast a light on crucial topics and uplift the human beings in our society doing incredible things. We tell honest, empathetic and socially critical stories that impact lives and move the needle forward."