Weekly Updates for "The Future Of Travel"
Mark Phillips and Australian coming to you from the Rhone-Alps in France!
What's happening with "the Future of travel" this week – 5 August
Mark Phillips is a businessman first and a chartered accountant so his eye is on always-on global business so that why he is sharing these updates with you. These updates are from a global perspective and a business on too.
As we launch our new Nomad Stays Startup here in France we want to make sure we bring you some really good stuff to work with. Because part of what we do is to help stays innovate and understand a new style of traveller which COVID 19 has bought to the surface. What most people before COVID 19 believed was just something that was for teenagers not wanting to get a job! That right the digital nomad reality bites!
Now you can #WorkFromAnywhere
We hope you enjoy these updates because they are chock-a-block (Australian saying; means it's really full, see the movie the Castle for further details!) So here is a juicy detailed summary of what Mark brings to you:
Virgin Atlantic files Bankruptcy

Virgin Australia having been sold off a few weeks ago to lose 1/3rd of staff and standardize on Boing 737and adjust routes

BA flight full Lyon

Social distancing seems to go out the window at airports

Sudden changes still the normal way of life

Portugal opened up for some
Australian states locking down from each other again
The Philippines go into lockdown again
Regions in Vietnam going into lockdown
Bali hoping to open again soon- Sept 11
The expectation of winter increases of infection coming for the northern hemisphere
Beware of some site that is attempting to give you good info – many out of date. The volume of changes hard to handle one startup has 7 staff updating daily at present.

Summer guests in France doing well

Serbia super busy as no-one leaving the country
Great prices in Spain
Germany good

Stage 3 Trial for the vaccine being done in Australia and US = good news
Tech solutions getting a hammering

Lots of tech companies doing well
Overload of broadband backhaul evident on some platforms
Even greater switching to online meetings and conferences – many permanent for many businesses
Software prices heading up

Government subsidies are running out of time –

still more changes to come probably
Economics of lots of countries pretty bad
Lots of younger people volunteering for work or internships

More than 50 interns in 3 continents
Possibly good time to adding to your team
Mid to senior tech still commanding good salaries
So what does it all mean for the Traveller?
Expect the unexpected! expect to take a risk and expect the future of wearing a mask is the new normal, it's not going away anytime soon. I really hope I am wrong on that last one. But we just have to find new ways to connect in business, with our customer and personally! This is a huge cultural shift.
What is your experience we would love to hear about it, so leave a comment and engage with our online community?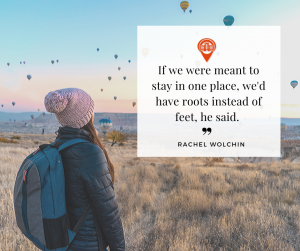 Our Remote Team…
Our team at Nomad Stays are all remote workers from the USA, India, France, Serbia, Philippines and growing, but what is important for us it that we make it easy for you the location independent traveller to explore more of the world while building a business and working from anywhere. We love to connect you with the best coworking community, with other adventurous nomads and go off the beaten track.
We know from experience that the most expensive part about travel is not the ticket to get there but he accommodation. So we do the longer stay accommodation negotiation for you.
See you next week or connect in our community.