"The Future of Travel" 20 Aug 2020
Dateline: France, Rhone River. 20 Aug 2020
What's Happening With The future of Travel This Week?
Since the beginning of COVID 19, our team has been bringing you a weekly update of the future of travel, created a community for our Nomads and for our stays. These groups are for you to have conversations about where to go next as a nomad swap ideas and help each other. For the stays (gite owners, hostel, we created a telegram group to discuss different ways to assist nomads, improve business and bring new business to your town and company.
What Mark covers in this weeks chat:
The Future of Travel – 20 August
Here is some of what is covered:
Croatia, Ecuador and Ghana achieve Safe Travels Stamp from WTTC which means no isolation if you arrive with a test done in the past 72 hours
Italy allows an isolation exemption for people coming in from Croatia with a negative test too
Some uptick in the COVID 19 numbers growing means areas that we were deemed safe before now require isolation – visits to the Balearic Islands of Spain now require isolation in Germany
Only the last month there was a hugely successful charter flight to Balearic islands from Germany of 12,000 travellers
You must go into quarantine for as long as you don't have a negative test result.
"Montenegro will open its borders with Serbia, Bosnia and Herzegovina, Albania, Kosovo, North Macedonia, and Western European countries from tomorrow,"
A PCR negative test or a serological ELISA would most likely be needed to enter Montenegro.
Last month we saw hotel room prices crash €1500 – €300
Serbia rates went up for holiday apartments as no-one could leave the country
Qantas now saying no international until July 2021
The good news about travel
More properties are opening again – 56% in the US from a recent study
Vaccines getting close in some countries
Even Australia hinting as a mandatory vaccine for the population and visitors
MUST BE FAST TO GRAB WINDOWS OF OPPORTUNITY
Another Aussie left Bali and instead of $3000 and 14 isolation chose Belarus for his next destination
Be fast and grab the opportunities
Be safe
Open-air locations still winning
Open-air restaurants
#WorkFromAnywhere
SUMMARY
TESTS look like being a key matter – 72-hour windows
SPEED to act
TAKE A CALCULATED RISK – WATCH THE STATS and form a considered opinion
Watch for Visa issues again as Visa Extensions run out in some countries
Be careful of civil unrest

Belarus
Mali
Bulgaria
Serbia

Good news – PRICES STILL DOWN IN MANY NOMAD LOCATIONS
Mark Phillips the Founder of Nomad Stays coming to you live with the Future of Travel from the Rhone River in France. #20.8
Travel Quote of the day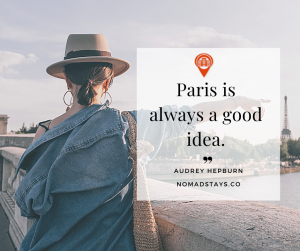 We love to inspire you to explore more of the world and to go off the beaten track so while Paris is always a good idea so is the Loire Valley and the Rhone-Alps where there is a lot to explore and an adventure playground!
Check out our latest Nomad Stays in France.
Your WELCOME to Join us…
If you have not joined as a member yet then join now it's FREE!
Come on over to Pinterest and see travel ideas and if you like it we would love a Follow or a bit of love!
Join Mark and Dakar our CHO (Chief Happiness Officer) next week for more updates on "The future of travel".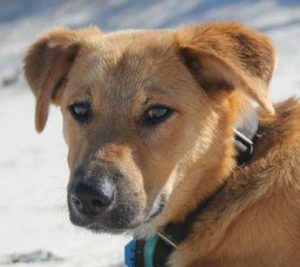 Follow Dakar Dingo on Twitter, Insta, Facebook, @dakardingo