Five Reasons, Why Digital nomads Should Explore Pakistan
PAKISTAN– the word itself means "The Land of Pure" in Persian, but sadly modern-day media only focuses on the aspect of its danger, violence, and restlessness.
Pakistan is definitely much more than what the media shows. It has the remnants of the oldest "Indus Valley Civilization" to get mesmerized with and 2nd tallest mountain peak in the world to get adventured with. The extremely diverse landscape from deserts and seas in the south to and tallest peaks and treks in the north are worth exploring.
In this blog, you are going to know FIVE reasons why you should travel to Pakistan and why it's worth it.
Hospitality
There are actually "FREE LUNCHES" in Pakistan
If you ever get a chance to explore foreign YouTubers visiting Pakistan, such as Drew Binsky, Luke Damant, and others, you will definitely find one common notion in their videos wondering, "Why is everything free in Pakistan?", It's because of the fact that Pakistani people are extremely generous for guests, and they sometimes consider it a sin to charge their guest any money, regardless of the significance of their income they are going to give you free gifts. HOSPITALITY is in their nature, so don't get surprised when random people like taxi drivers or shopkeepers ask you to join them for tea, lunch, or dinner.
It's Affordable
It's CHEAP to travel in Pakistan.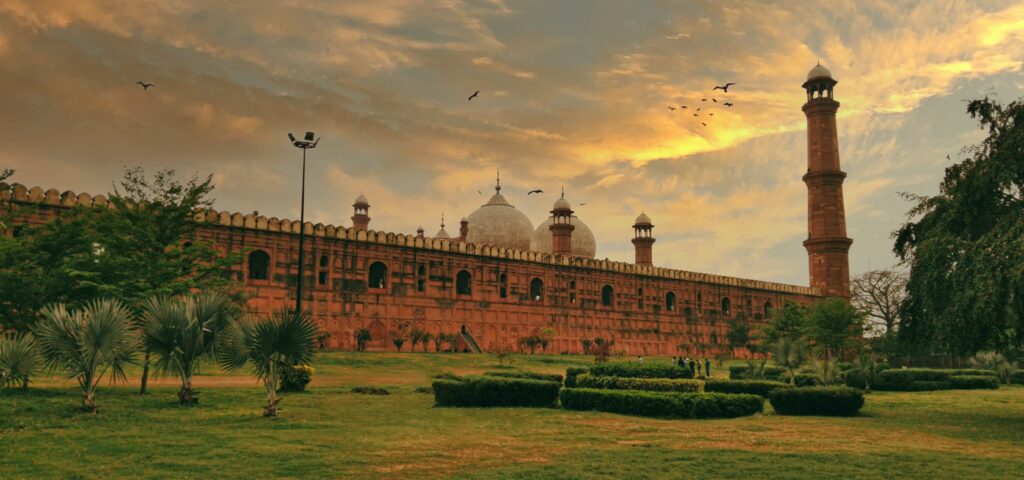 Pakistan has it all when it comes to adventures to explore, be it Hiking at Fairy Meadows, Scuba Diving and One-Day Pilot Experience in Karachi, Speedboating and Parasailing at Khanpur, or luxury mountain view experience at Bhurban, Hunza, or Skardu. It still is the cheapest. If you are on a budget trip you can explore most options as low as 20-50 USD dollars a day of daily average cost. If you are more of a cultural traveller and like intermingling with local people, 15 dollars a day is more than enough. As for the value of the Pakistani rupee is much less than USD dollars, pounds, or euros, you can always expect more things coming in less amount.
It can also be a propitious destination for Digital Nomads, as they normally have prolonged stays which get expensive to survive in first-world countries, but in Pakistan, you can have the cheapest internet services and prolonged, comfortable Stays.
It's Diverse
Its diversity will SURPRISE you.
Most foreigners perceive Pakistan as a monotonous nation with similar-looking people having long beards, but that's not entirely true. Since Pakistan has a unique geographical location, it has extreme climate disparity, you will also notice people in the south wearing thin clothes and making a living with marine life trading, and in the middle of the map, you will find huge agricultural lands bearing the best cotton and mangoes in the world, and in the South, you will embrace breath-taking mountains having non-stop waterfalls generating hydroelectricity for local communities. This diversity does not only exist in lifestyle but also in their looks, languages, religious values, food, and daily routine.
Deep Rich history & Landscapes
BEACHES, MOUNTAINS, DESERTS, LAKES, and ARCHALEGOICAL SITES are all well packed together.

If you are kind of a person whose travel interests are not related to a specific niche and vary over time, then Pakistan is the perfect destination for you.
In the southern region, Pakistan has a large seashore stretching from Karachi to Gwadar, which is one of the deepest seaports in the world that includes spectacular beaches.
In the southeast, there is "The Thar Desert" bordering India, It is the only fertile desert in the world, and it has more than 50 % of the Hindu population, which will be interesting if you like to observe cultural diversity and harmony among local communities.
In the north, Pakistan has the three tallest peaks in the world in the top ten list, the highest altitude Karakoram highway connecting Pakistan with China, differently colored lakes, and more than 80 challenging trekking options available for adventurers. The people in the North are also very diverse, speaking different local languages and following different rituals.
Regarding the interest in archaeological sites, Pakistan possesses 6 UNESCO Heritage sites, including MOHENJO-DARO, which is considered the oldest existence of civilization in the world, a.k.a Indus Valley Civilization.
LAND OF GROWTH AND OPPORTUNITIES FOR  digital NOMADS!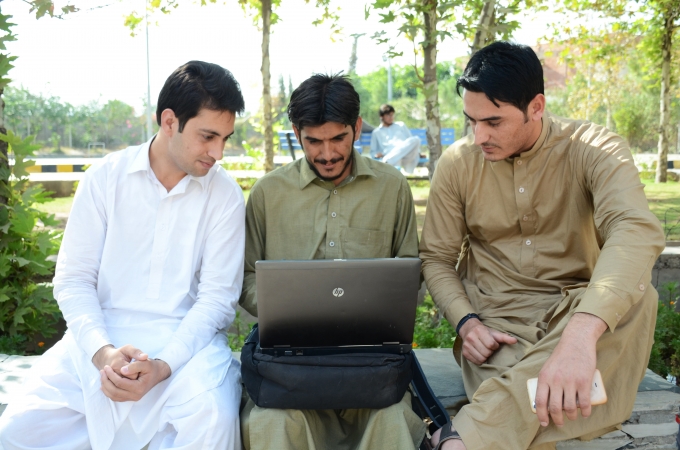 Pakistan is surprisingly the 4th most popular country growing in the freelancing sector. Pakistan's IT Export grew by 29% percent in 2022 alone and this trend is ever increasing after the covid-era.
So, if you are a digital Nomad looking for growth in your earnings, Pakistan can let you explore a pool of 300,000+ English-speaking Freelancers, IT Experts, Virtual assistants, and Software Developers.
Pakistan also has ever-growing chains of incubation and IT training centers, which are working to improve the lives of the youth of Pakistan which comprise more than 60 percent of the total population.
CHEAP LIVING, LANDSCAPE BEAUTY, AND A CHANCES OF GROWTH, indeed a perfect package for digital Nomads.
TO SUM UP…
Pakistan has recently notched up six places on the World Tourism Index, which shows that it has a high potential for growth in its tourism sector once foreign tourists will actively start visiting
The tourism industry in Pakistan is not entirely developed yet, which makes its beauty unexplored to the world, and it can be the best destination to explore actual cultural richness.
For you, it can be the perfect travel destination if you are aspiring to make life-long memories exploring unique lifestyles in a budget-friendly mode; give Pakistan a try!
Written by Sadaqat Ahsan, a trusted local and intern at Nomad Stays, an undergraduate in Hospitality, currently resides in Hyderabad. Passionate about travel and tourism.