Top to Bottom Africa: Travel for Nomads

When you think of the rugged, wild, and dangerous terrains, we're pretty sure you have some African odyssey going on in your mind. If not, your next adventure can be in Africa.

Africa is an exciting melting pot of experiences, from the exotic chaos of Morocco's souks to Egypt's historical treasures, the infinite undulating dunes of the Sahara, or your first eye-to-eye glimpse of a gorilla in Uganda. While the past is extremely present in many Africans' lives, a visit to South Africa's contemporary cities will reveal that many are also embracing the future; whatever you choose to explore, come with an open mind and you will leave with an unforgettable impression of just how magnificent Africa can be.

You have many cities and destinations that are nomad friendly that will provide the best escapades which will not only fuel your adventurous desires but also provide a perfect atmosphere where you can work without any worries.

So which countries should you be looking to travel to when in Africa? Can't figure that out? Well, that won't be a problem as we present you with the best destinations you can go to in Africa as a digital nomad!


Uganda


Uganda is a one-of-a-kind safari location in East Africa. The nation has one of the nicest climates on the planet. The Pearl of Africa is a hub for the most exciting travel experiences, such as gorilla tours and safaris to Bwindi Forest/Mgahinga Gorilla National Park, wildlife viewing, mountain climbing activities, and bird watching, among other things.

The weather is bright and green all year, with two distinct wet seasons from March to May and September to November. Rain, on the other hand, can fall at any moment. The temperature averages 27 degrees Celsius, with the maximum being 31 degrees Celsius in Karamoja and Kasese and the lowest being 15 degrees Celsius in Kabale.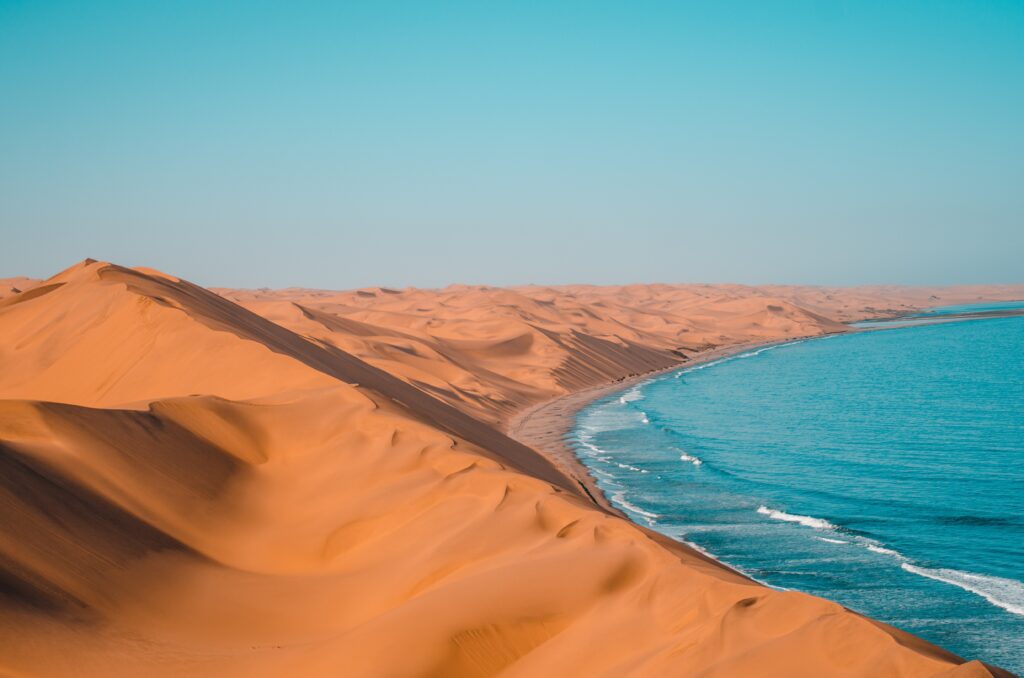 Namibia is a desolate land, as if from another planet, but it is attractive and somehow familiar, stretching to the ocean where safari and surf meet. It is a photographer's dream — a region of sharp contrasts and vibrant colours. Those seeking peace and quiet, as well as stunning vistas and vast desert expanses, will fall in love with Namibia, one of the world's least inhabited countries.

Namibia is the greatest in Africa, with kind and humble people, boundless grassland and bushland. It also has a diverse range of wild creatures, which are protected in the large Etosha National Park and numerous smaller nature reserves and ranches. Namibia is an adventure, but you don't have to be an explorer to enjoy it.


South Africa


South Africa is a vast, diversified, and breathtakingly beautiful country. It ranges from the scenic Garden Route towns of the Western Cape to the wild subtropical coast of northern KwaZulu-Natal. The enormous Karoo semi-desert runs across the centre, while Kruger National Park, one of Africa's top safari destinations, sprawls along its northeast boundary.

The main cities draw immigrants from all across the continent and other European countries, making them Africa's best cultural melting pots.


Morocco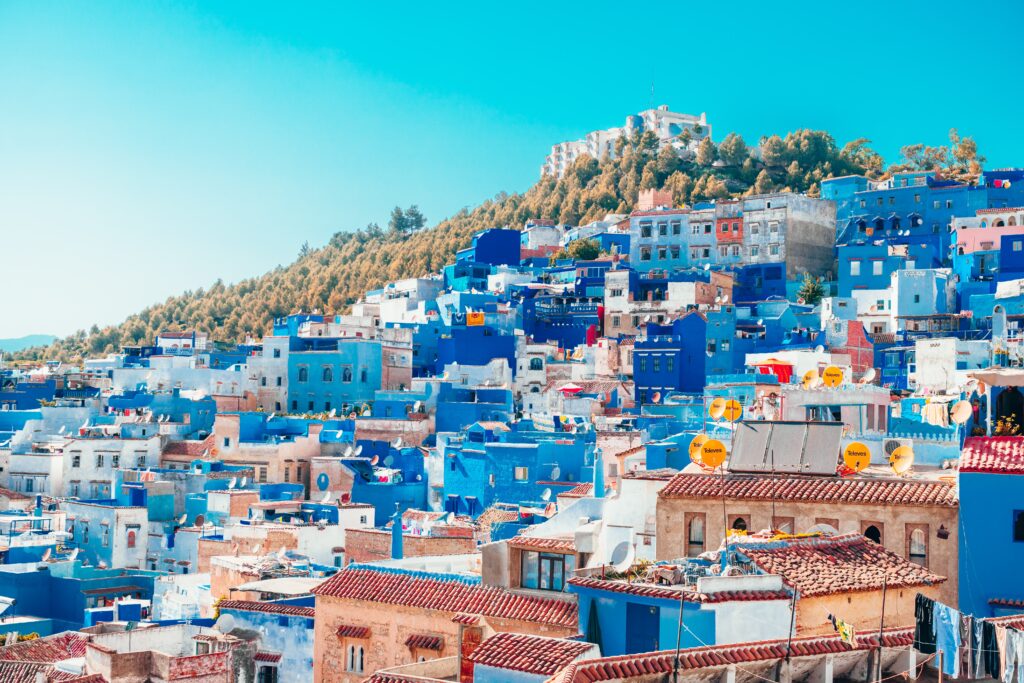 Morocco tourism's greatest strength is its diversity, allowing visitors to effortlessly combine culture and history with outdoor experiences and enormous magnificent panoramas on a single trip.
Its landscapes range from arid dunes to craggy mountains pierced by verdant valleys. While its ancient cities offer maze-like medina (old town) districts to explore, as well as thriving retail, café, and eating scenes.

Morocco has a vibe for everyone, whether you want a city break in Marrakech, a trek in the High Atlas, to relax or surf on the beaches, a desert adventure in the dunes at the western edge of the Sahara, or to explore the monuments and artistry within the medinas (old towns) of the Imperial Cities.

With so much to offer, it's no wonder that Morocco remains one of the most popular tourist destinations in North Africa, which also aligns with people who want to explore Morocco as a digital nomads.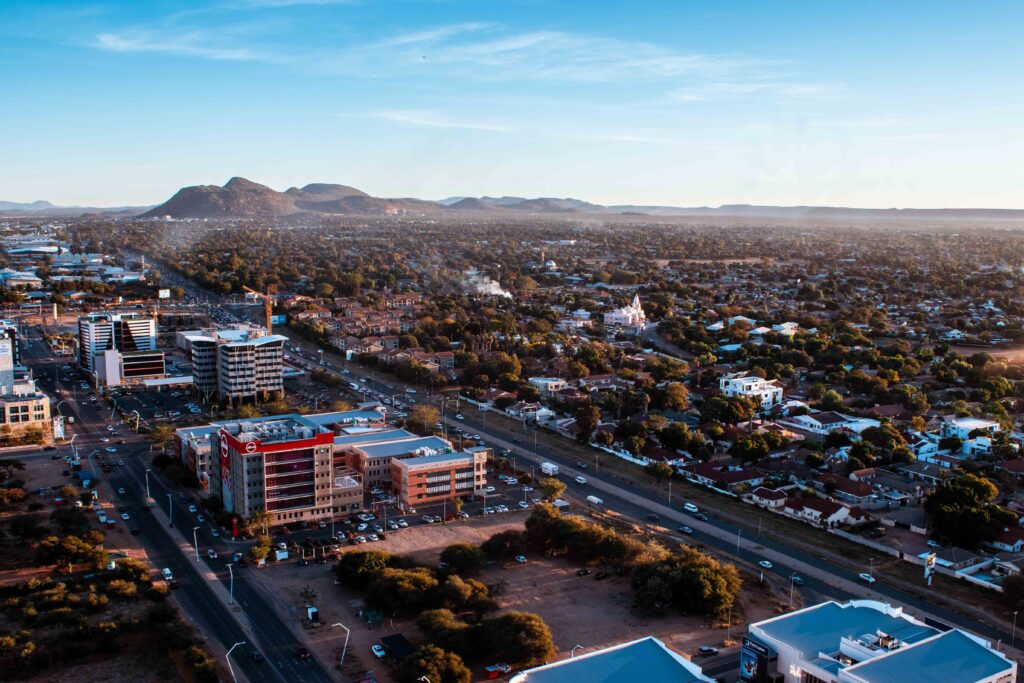 Botswana, a country in southern Africa, has a mix of desert, delta, and diamond mining. It is one of the wealthiest and most stable countries in Sub-Saharan Africa, and it has all the components for a fantasy safari: plentiful animals, blood-red sunsets, and plenty of vast open spaces.
You can see the Big Five – lions, leopards, elephants, black rhinos, and buffalos – as well as sleek cheetahs, elephants, meerkats, hippos, Nile crocodiles, and ragtag gangs of wild dogs.

Botswana is unmistakably out of the norm. It is a spot where travellers have a unique opportunity to see Africa as it was meant by nature. Furthermore, Botswana has one of the lowest population densities in the world, making a calm safari that much more possible.



If you're a digital nomad reading this blog, congratulations! You've just learned about Africa as your possible digital nomad destination. Watch this space as we dive deeper into all the countries mentioned to help you better prepare for your life as a digital nomad in Africa!