Meet the Digital Nomad: Amé

Welcome to another "Meet the Nomads" where we chat to a digital nomad living a full-time journey and working lifestyle. We discovered Amé through our Instagram community. This interview was a questionnaire-based one, which was sent out by our team member Shivam Singh.
So let's know more about Amé!
---

Shivam: Hi Amé! Let us begin with getting to know you. Tell me about yourself, your name, where you were born etc.
Hey, my name is Amé, I am 29 years old and come from France, originally from Lyon. I left France in 2013 for my studies. I went to Germany to study for my last year of bachelor's, then I went to the UK for 1 year to study for my Master's. After that, I went to Mexico for a year to learn Spanish. After that, I was fluent in 4 languages.
I started working in Paris as a project manager for refugee insertion for the European Union and French Government, but because of corruption issues that I witnessed I quit my job to study for an MBA in Paris while working for a big e-travel agency. After a year I quit to travel the world because I had saved a lot of money and because I knew that I could not work a normal job. I decided to go travel and find jobs on the way in order to move around and live at my own pace.
---

Shivam: How was your life like? Your education, your friends, and your family?
I was raised in a successful entrepreneur family, my dad and mom started from scratch, as well as my elder sister. My friends were all rich kids because I went to a private catholic school in France for family and logistic reasons. Even if I was a very superficial teenager, thank god I went to a public university, where I came back to the real world.
I could open my eyes again and see that life was more than money, expensive bags, St Tropez and Courchevel. This open-mindedness made me realise that the world was big and great and that I wanted more than my city: Lyon. So I studied a lot, every day for hours and the whole weekend in order to get the f*ck out of Lyon and go study abroad. Then I went to Germany, Uk, Mexico etc.
---
Shivam: Was there anything you were good at, in your early stages of life? Or were you trying to figure your life out as it went?
I was good at many things, sewing, sailing, partying, socializing, and going on crazy adventures at different scales. But nothing was really my thing, I was just studying because that's what I was told to do since I was born (by school) and I think my parents were happy to see me studying as it would definitely help me to sort out my life later in the time.
---

Shivam: Any good or bad memories when you were growing up? How did it change or affect your life?
Bad memories were actually the thing that saved me, my soul and my future was the deeper obsessive thought for many years that "another life was possible" and that I could do my own things. I had this image in mind of a guy in a suit and next to it, a blue guy that was moving a lot weirdly. I was always trying not to think about this dualized image.
But after years and years, I went closer and closer to this blue guy and finally found out that he was the "out of the box" person that I wanted to become. So this memory of having the answer inside but not being able to assume it was probably worth it, but then the best cause it helped me to save myself. Step by step I decided to listen to the obviousness and live my life my own way.
---

Shivam: How did you begin working? Were you always a 9-5 person? How did you get into the "Digital Nomad" culture?
I first worked at my parent's company in the summer. I was sticking stickers all day long to make some money and then take my friends on holiday in the south of France for a few weeks. Then I worked as a travel guide in Mexico where I learnt Spanish. After that, I worked 9-5 in Paris for the government but I was not going to the office, I was working from home (back in 2017) it was remote 2 days a week and on the field all around Paris, depending on where my refugees were, the rest of the days.
Then I worked in an office for 11 months and it was the most frustrating experience of my life. I felt so un-productive compared to the office rhythm. It killed me and made me realise that I could not live like that any longer. I got into Digital Nomad culture when I started to be an online teacher in 2021 because I was running out of money and I was stuck in Cambodia for a year because of covid. The covid that the world had faced for a year (and that I had no clue about) shocked me and made me realise how much I would never like to come back to this life.
I wanted to stay away from the covid, pandemic and its consequences. And until today I still have managed to avoid it. So yes I became an online teacher and then started to do many other little online jobs, video editing etc. Then I started a YouTube channel: Last Tourists 2020 to give travel advice, and show the real world that real travel is not on Instagram and TV.
---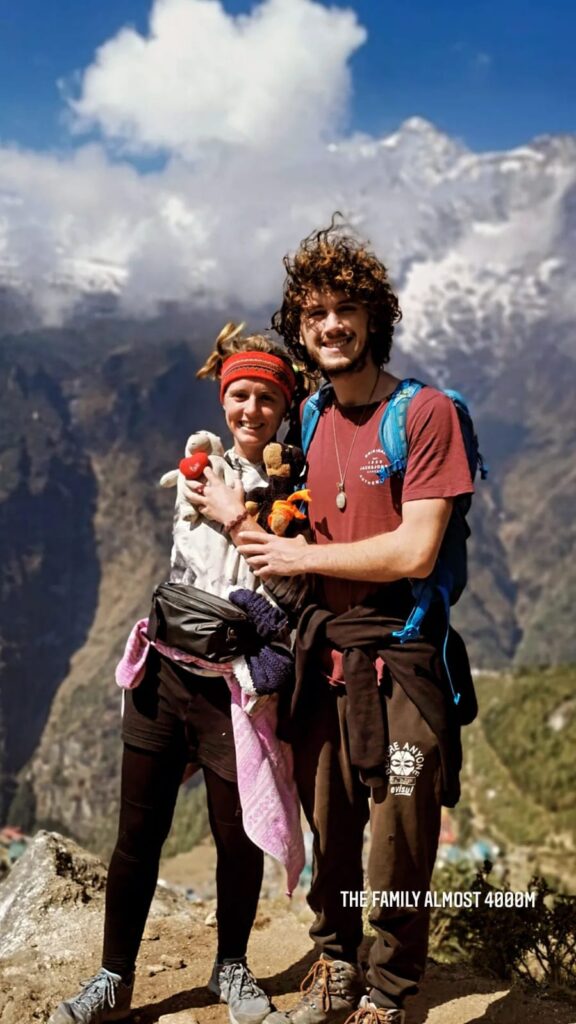 Shivam: Was there any person/persons/ organization that inspired you to be a digital nomad?
For me, it was not really about becoming a digital nomad but more about finding a way to live abroad and work from anywhere. So the people that inspired me were all my friends that I could see travelling the world non-stop. I was like: ok they do it, it's possible so I am going to find a way to do it.
So my main purpose in life is to travel and manage my different projects related to videos and events planning but the online teaching and other Digital Nomad online jobs help me to have some income from wherever, whenever. Today I am at 50% online income and 50% real-life income and I hope to get more and more real-life income because I enjoy it more but without the digital nomad jobs, I could not travel, make contacts and jump on worldwide opportunities as easily as I am doing it now so I am grateful to be able to have both!
---

Shivam: What was your first country as a digital nomad? How was your experience?
So for me, it was Cambodia as I started to work online there and it was great. Then I spent 2 months in the south of France road tripping in my car and sitting in Mc. Donald's to give my class. It was hard cause I was wild camping in my tent in French mountain and had to find the internet to teach and also camping illegally in parking in Monaco for instance. It was a crazy and intense period (summer 2021). Then I was DN in Nepal and it was great I did a video about it.
---


Shivam: Mention all the countries that you have been to as a digital nomad? Which was the best country?
India, Nepal, Cambodia, France, UK, and Germany. I think the best in terms of the internet is France, but Nepal and Cambodia would remind me of the places where I enjoyed the most being a digital nomad as it was cheap so I did not have to work too much to live and I had a lot of free time to enjoy the nature, living experiences and chill.
---

Shivam: What are your future goals as a digital nomad? Do you have plans to inspire a digital nomad community? Any tips for them?
My future goal is to sign more contracts with brands in order to stop teaching and only focus on vlogging and organising events. If I could give 1 tip to digital nomads it would be: analyse your target/audience very well before you start a business and start a business with a very obvious and easy target/audience to spot because you don't want to work in the wind for nothing because nobody is interested in what you are doing. Find a need that people have and that you know well. If you are good at it or have managed to get over it, make it your business.
---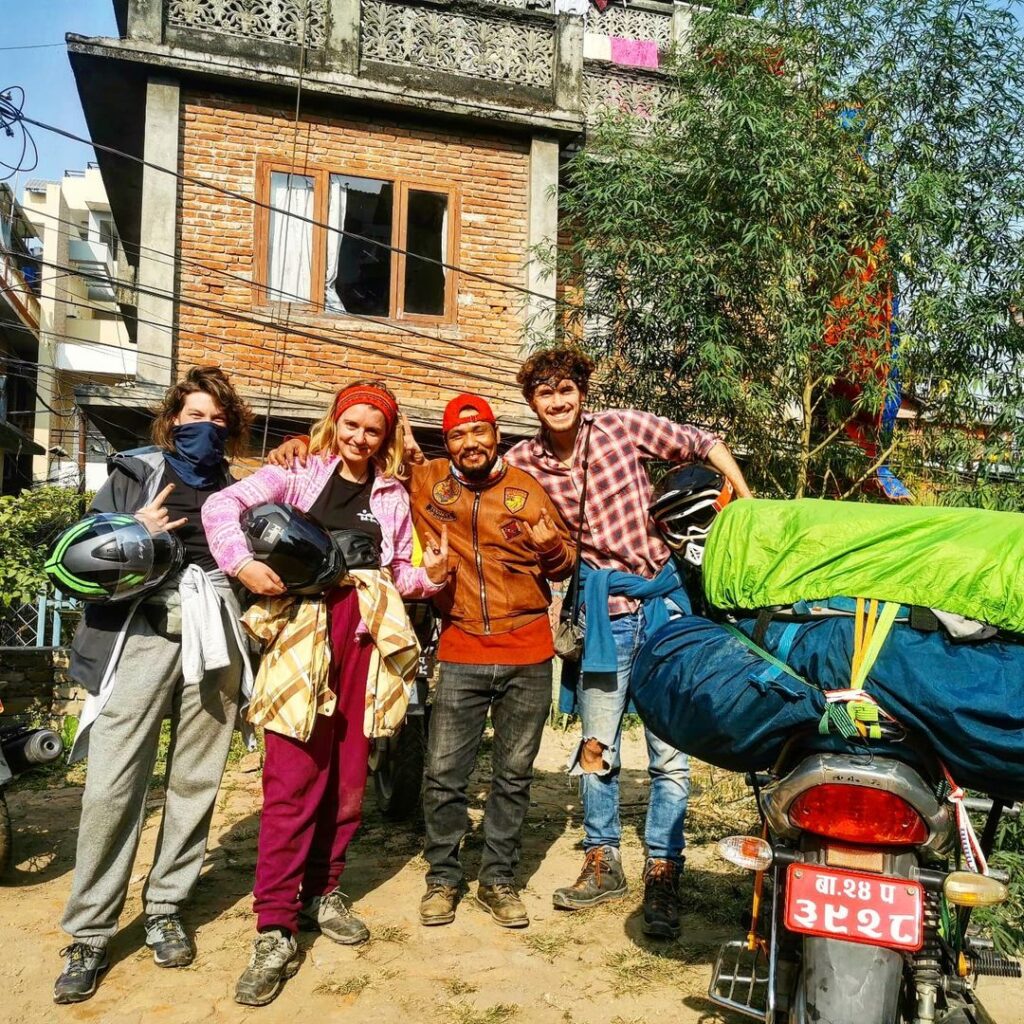 Shivam: Where can people reach you, and know more about you?
I have an Instagram account or @ame.ilema
And my YouTube channel
Thanks a lot for this interview I was so happy to share my experience.
Do you have a story worth telling?
If you enjoyed hearing about this nomads experience and would like to share yours please send a blog story with Pictures to Marketing Support . You can also connect on LinkedIn with the founders of Nomad Stays. Because they are digital Nomads too living what they preach. This blog was bought to you by Nomad Stays made for nomad by nomads!
JOIN US
Finally Join Us at Nomad Stays and become a member for FREE and also jump in to our community. We love sharing real stories to inspire new stories. Explore More of the world while living a #LIFEUNLIMITED