Cape Town for Digital Nomads – How to Face Challenges with remote working & Daily Life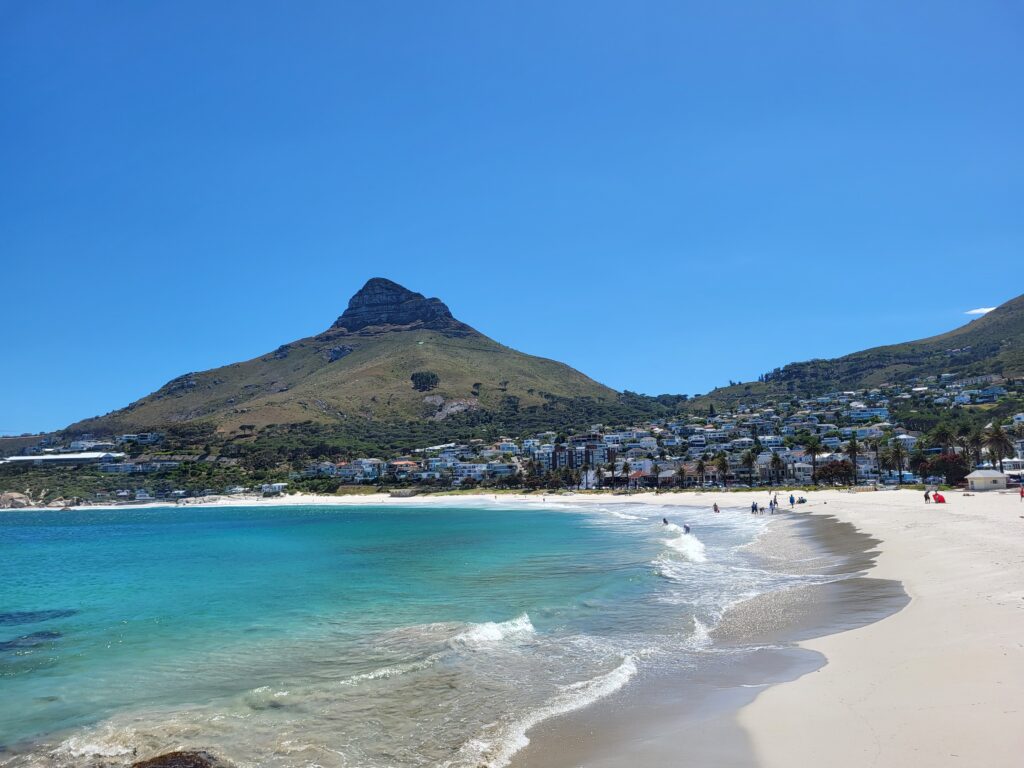 Photo by Esther Twisk
Thinking about Working from Sth Africa's beach side city of Sth Africa?
If you're a digital nomad looking for a beautiful and vibrant city to work from, Cape Town should definitely be on your list. With its stunning scenery, great weather, and buzzing creative scene, it's easy to see why Cape Town is such a popular destination for remote workers.
However, like any city, Cape Town has its own unique challenges that you'll need to navigate if you want to make the most out of your time here. After having lived and worked in Cape Town for 3 months, I'll go over some of the challenges that I faced and give you some tips on how to overcome them.
1. Load Shedding (electricity blackouts)
Photo by Esther Twisk
One of the biggest challenges facing Cape Town at the moment is load shedding. Load shedding is a term used to describe planned power cuts that help manage the country's electricity supply. These power cuts happen multiple times a day and can last for several hours at a time.
For a digital nomad who relies on a stable internet connection to work, load shedding can be a major inconvenience. However, there are a few things you can do to prepare for this eventuality.
Firstly, it's a good idea to invest in a backup power supply for your router (also called a UPS). This will help you keep your devices connected to Wi-Fi for approximately 2-3 hours during a power outage.
Secondly, it's important to keep an eye on the load-shedding schedule, which is published online by the power utility company Eskom. By planning your work schedule around the load-shedding times, you can minimize the disruption to your workflow.
I highly recommend working from coworking spaces. Most of them have a backup generator, which offers the possibility of working uninterrupted.
Another tip is to keep your laptop charged at all times, so you can bridge the load-shedding gap when it occurs.
Lastly, I advise you to 'simply' accept the inconvenience of power cuts. Sadly, load shedding is a reality for all South Africans right now, and there most likely will not be a solution presented any time soon. Learn to adapt, as you'll simply have no other choice than to live with the situation when working remotely from Cape Town.
2. Safety
Photo by Esther Twisk
While Cape Town is a beautiful city, it does have a reputation for being unsafe, particularly at night. As a digital nomad (especially when travelling solo), you'll need to be vigilant when it comes to your personal safety.
One of the best things you can do to stay safe in Cape Town is to be aware of your surroundings at all times. Avoid walking at night (always grab an Uber) and stick to well-lit areas. Stay away from neighborhoods that feel 'off' and if you're unsure about the safety of a particular area, ask a local for advice.
It's also important to be careful with your belongings. Try to keep your laptop and other valuable items at home, and don't leave them unattended if you're working from a public place. Keep your phone safely in your bag or inside your pocket when you're out and about, and try not to wear jewelry at all. If you are a solo female traveler, I always recommend connecting with other expats or digital nomads, not going for walks or hikes alone for any reason and watching your drink at a bar or party at all times.
Even though this might sound scary or worrying, in general, it's all common sense. Yes, Cape Town is different from most Western European cities, but if you stay cautious and alert, you'll be guaranteed a great time in the city.
3. Working Conditions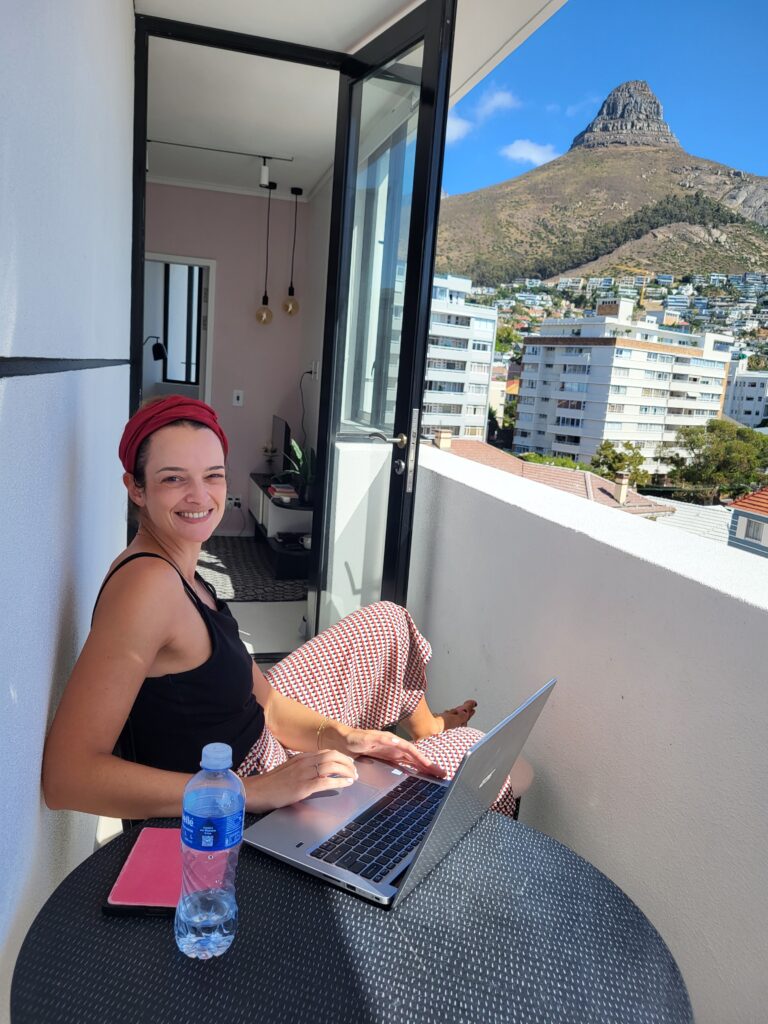 Photo by Ester Twisk
During my time in Cape Town, I found that most internet connections are relatively stable. It's recommended to always double-check your download- and upload speed in advance though when booking your accommodation. This way, you ensure that you'll have your home office to fall back on when necessary.
If you prefer to work outside of your home, there are plenty of wonderful coffee shops and coworking spaces to choose from in Cape Town. Before signing up for a 6-month contract, it's important to consider various factors such as noise levels, internet speed and backup generators (for load shedding). You may need to try out a few different spaces before you find one that works for you.
It's also worth noting that the cost of coworking spaces in Cape Town can vary widely. Some spaces are relatively affordable, while others can be quite expensive. Make sure to do your research and choose a space that fits within your budget. Need a hand with picking the coworking space or coffee shop that works for you?
Check out this blog that highlights "The best coworking spaces in Cape Town" and get started on your research!
Getting excited about your digital nomad adventure in Cape Town? Then I hope that this article has helped you prepare and get you up to speed. Cape Town is a fantastic city for digital nomads, and the challenges mentioned here shouldn't put you off. By preparing for load shedding, staying safe and finding a suitable workspace, you'll be able to enjoy all that Cape Town has to offer while getting your work done at the same time. If you are curious about more of my digital nomad tips, experiences and guides? Check out my blog iworkremote.co and stay up to date!
WHERE to Next?
Are you seeking the sun, maybe you like to go off the beaten track or a place to hide away from all the noise and immerse in nature, or head for the mountains to indulge your specific Sport passion perhaps like mountain biking, paragliding, hiking. Maybe your dreaming dreaming of Island life or even Safari life, whatever you are looking for just go for it, stop wishing about it and go on that grand adventure and work from anywhere. STAY awesome and keep exploring while building a meaningful lifestyle and business!
Meet the Nomad
Meet Ester Twisk the Author of this blog. She is a Freelance Copywriter & Content Editor | Email Marketing, Employer Branding, SEO, Social Media | iworkremote.co
From Amsterdam, North Holland, Netherlands connect with Esther here
Photo of Esther Twisk